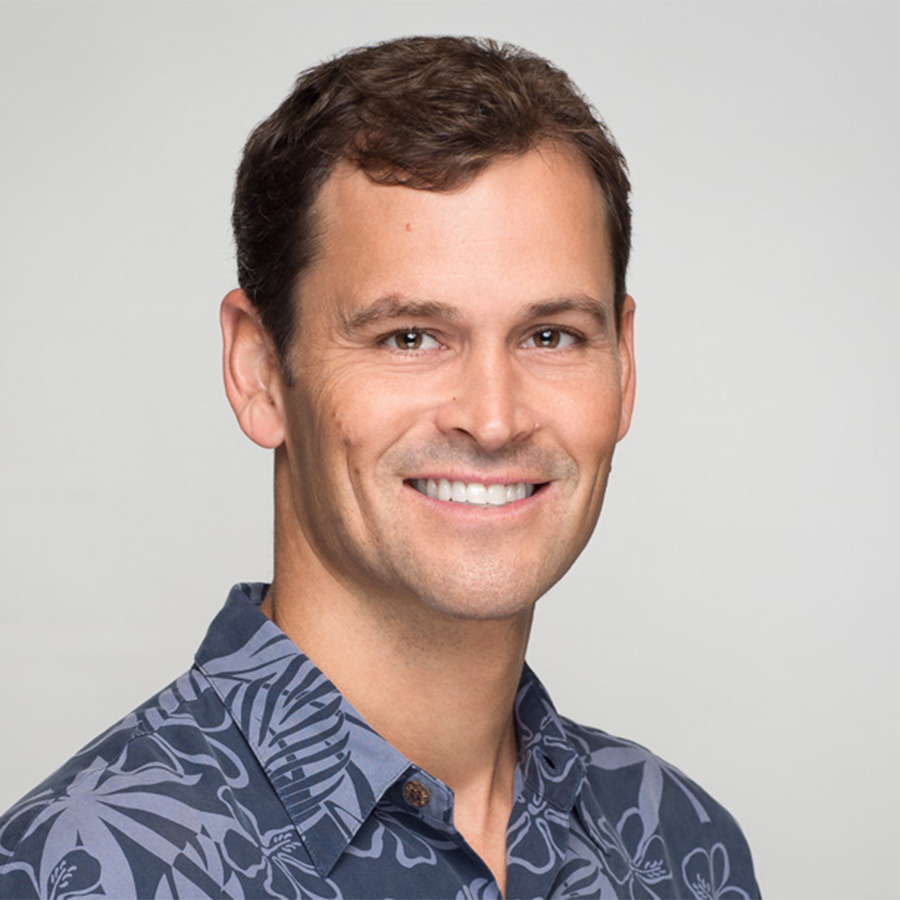 "My aspiration is to make Hawai`i better. Getting beyond individual success means we're getting into a canoe together and paddling forward, moving the canoe to a more positive future. The community that lives and works in Hawai`i need to be a team, and work together, to propel Hawai`i forward so all of Hawai`i's working families thrive."
Not only is Mike B. Pietsch a Native Hawaiian, Hawai`i flows in his spirit.  Pietsch is a lifelong waterman, and can count among his many accolades getting on the cover of Surfing Magazine as well as being invited to participate in the world-famous Eddie Aikau Big Wave International numerous times.  He is an avid fisher, diver, paddler, and he and his wife Malia – also an avid waterperson – have passed these passions to their two sons, Aka and Nalu.
Pietsch's affinity for Hawai`i runs so deep that despite his many travels, he says he can't be away from home for more than ten days.  "I love the ocean, the environment, the people, the culture.  It's infectious," he smiles.
Pietsch's appreciation and love for Hawai`i only deepened while at Boston College's Carroll School of Management.  "It's important to understand different values and different upbringings to truly appreciate what you have," he reflects. Upon his graduation in 2000, he beelined it home to Hawai`i, earned his MBA at University of Hawai`i Schidler College of Business, and became President and COO of Title Guaranty of Hawai`i, a family business for over 100 years.
Pietsch currently oversees over 300 employees across the state and 17 branches. "My employees are faced with affordability issues all the time.  I come to work every day for those team members. I need to make the right decisions to make sure I can pay them enough to live and raise a family here. I have a responsibility to be a business they and their families can count on," he says.
Pietsch understands the difficulties Hawai`i's middle class faces to make ends meet, which is why he joined Holomua. He believes his personal modus operandi aligns with that of Holomua in striving to make Hawai`i a better place for its people, and reducing the struggles for the hard-working majority.
A Hawaiian saying that he applies to this situation goes, He wa'a he moku, he moku he wa'a – the canoe is an island, and the island is a canoe. "My aspiration is to make Hawai`i better. Getting beyond individual success means we're getting into a canoe together and paddling forward, moving the canoe to a more positive future. The community that lives and works in Hawai`i need to be a team, and work together, to propel Hawai`i forward so all of Hawai`i's working families thrive."