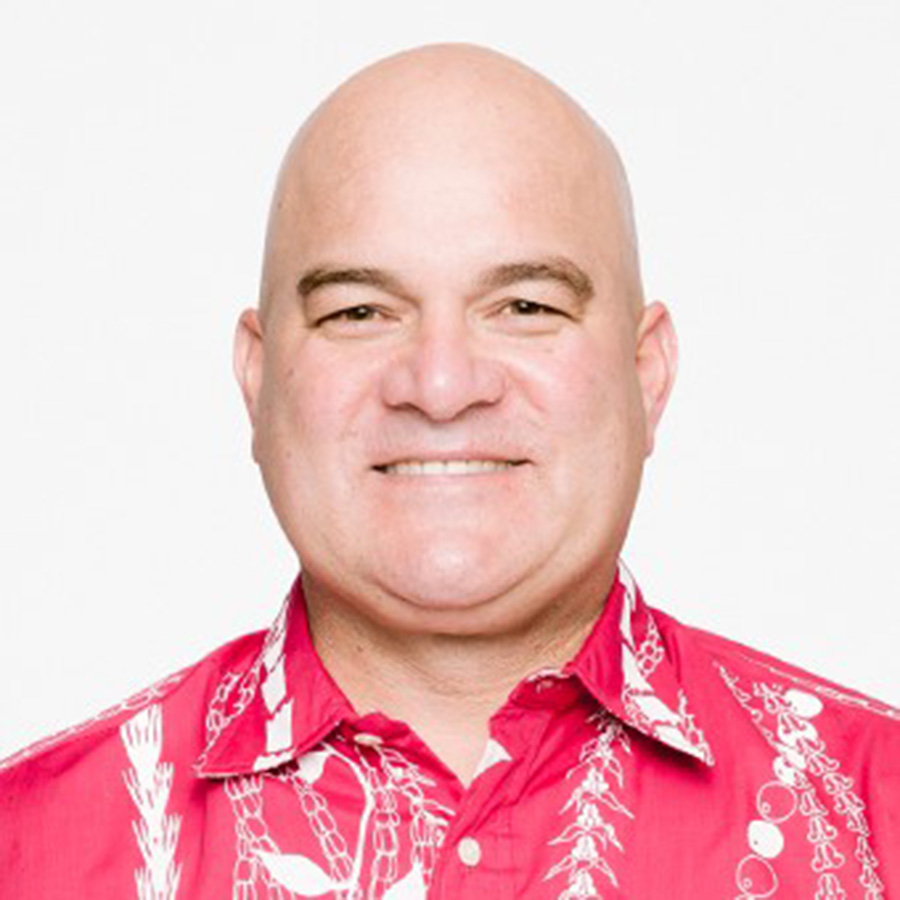 "...when you love something so much, you're willing to die for it. I will do everything I can to make this a better place for my children and grandchildren."
Most of Micah Kāne's career has been spent on creating positive change, whether that's in his current role as the President and CEO of Hawai'i Community Foundation, a position he was promoted to in 2017; or in his previous jobs as Chairperson of the Department of Hawaiian Homelands, a 200,000 acre Native Hawaiian land trust; Chairperson of the Hawaiian Homes Commission; board trustee for his alma mater, Kamehameha Schools; and Chairperson of the Hawai'i Republican Party.
"Hawai'i is not affordable, and it's quickly becoming a place for the wealthy versus the poor. I want us, as Holomua, to be more effective so locals can thrive here," he declares. "For anyone who plans to make their life here, Hawaiian or not, it's our responsibility to care for this land, and to have something to be able to pass down to our children." He's driven to help the growing number of struggling Hawai'i residents meet the basic needs of food, housing, and education.
In his youth, he did not personally encounter poverty, but witnessed how the collective can buoy the individual. Kāne shares, "I spent a lot of time with extended family in Nanakuli and Wai'anae, and I saw hardship; parents trying to make ends meet, kids going to inadequate schools." These experiences are the foundation of his life's work.
Kāne is part Hawaiian, and outside of his first month of life in Chico, California, and then four years in Northern California at Menlo College, where he graduated with a Business degree in 1991, he's lived in Hawai'i his entire life. He loves the 'āina (land); loves it in his bones, because it's a part of him, his genealogy. "It's that simple," expresses Kāne, "and when you love something so much, you're willing to die for it. I will do everything I can to make this a better place for my children and grandchildren."