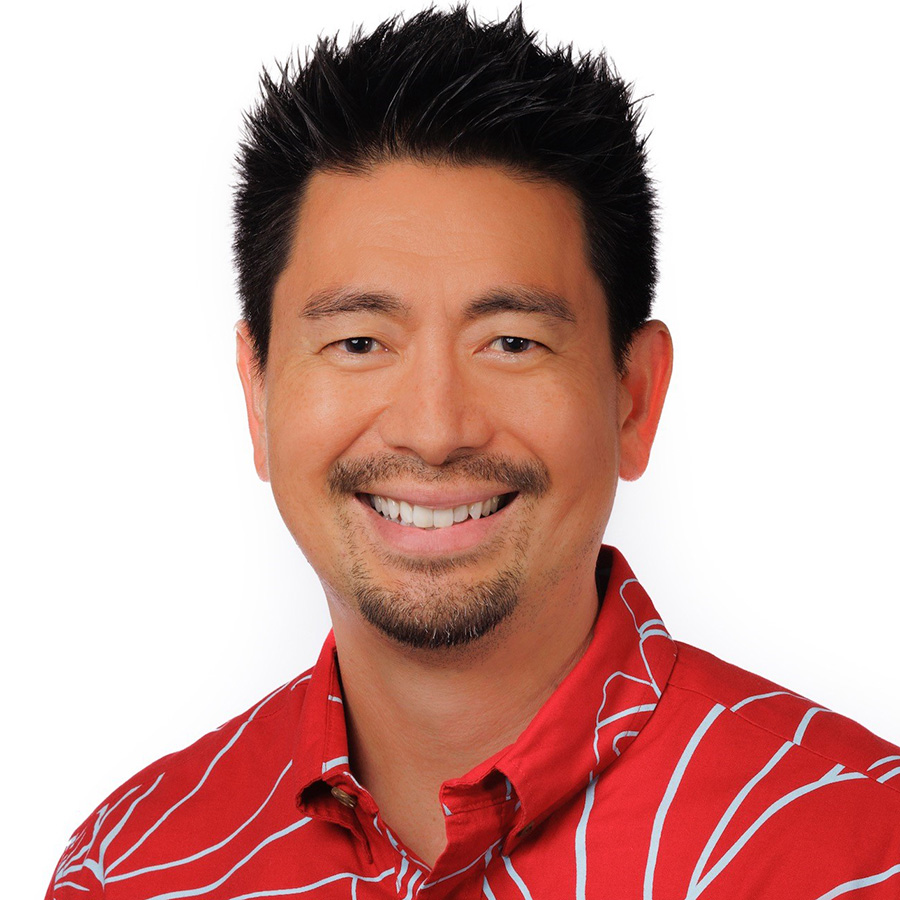 "As my great-great-grandfather would say, we have 'nintai' – perseverance."
Caring for community is in Jason Fujimoto's DNA. He is the fifth generation to run family-founded business HPM Building Supply, a Hilo, Hawai'i Island-based company with a presence on all four of the most populated islands. His story starts at the turn of last century, when his great-great-grandfather Kametaro Fujimoto mustered up the courage to leave the plantation and incorporate an entire town, Shinmachi, in 1913. Shinmachi was Hilo's business district, and it's there Kametaro co-founded Hawai'i Planing Mill in 1921, the predecessor to HPM Building Supply. A tsunami wiped out Shinmachi in 1946, but the values it was founded upon remain.
"My great-great grandfather wanted to provide more than building materials for homes and businesses, but he also wanted to take care of his community. To survive outside the plantation, one needed to collaborate with others, because life was hard. He knew the value of working with church and business leaders to improve the lives of everyone," says Jason.
Fast forward over a century to Jason's tenure as President and CEO, and the company is proud to be part of the solution in addressing the statewide housing crisis. It's developing modular, entry-level homes; supports projects for long-term rental housing for houseless kupuna; sells packaged home plans and pre-approved home models since the 1980s to build homes quicker and more economically; supplies Habitat for Humanity and the Hawai'i Island Community Development Corporation with building materials as they help families in need build and afford their own homes; and much more.
Jason also makes sure to take care of the HPM Building Supply 'ohana, offering a home ownership program for employees, where HPM buys the land and builds a modular home, and the owner-employee can then purchase the home at a discounted rate. Since 2006, it's been 100% employee-owned, which today translates to over 515 owner-employees. "Our owner-employees provide the strongest foundation for the next 100 years," he emphasizes.
Born in Hilo and raised in Hilo and Waimea, Jason attended Hawai'i Preparatory Academy for high school, then the University of Pennsylvania. In 2002, he graduated from its Wharton School with an Economics major concentrating in Finance and Management, and received a minor in Psychology from its College of Arts and Sciences. After spending a couple years working in New York City as a JP Morgan investment banker, he returned to Hawai'i Island to work at HPM.
Hilo is where he plans to make his home. His two children attend Kamehameha Schools' Kea'au campus, and Jason says he's pleased he can raise them in the same special community that he grew up in: the melting pot that is Hawai'i.
Affordability may be an issue in our state now, but he's confident Holomua can effect change. After all, the Fujimotos have faced adversity many times before, when the tsunamis of 1946 and 1960 razed their business, and when the US military took over their inventory, operations, and employees during World War II.
"As my great-great-grandfather would say," Jason hints, "we have 'nintai' – perseverance."