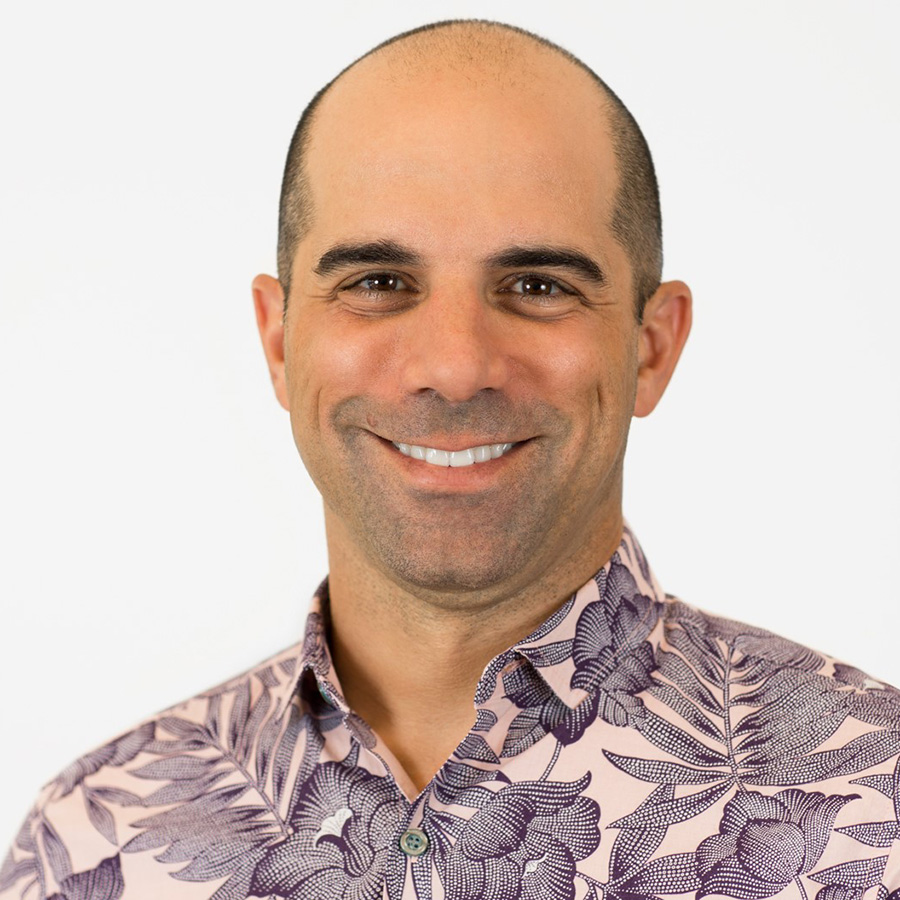 "We take a collaborative, rational, pragmatic approach to bridging the gap between government and private sector."
Josh D. Feldman was raised on O'ahu and grew up around the family business, Tori Richard Ltd. Found in 1956 in Honolulu, Tori Richard, Ltd. Is a vertically integrated apparel manufacturer, wholesaler and retailer. While in college at University of California at San Diego, Josh started working at the company. After graduating in 1995 with a double major in Political Science and Art, he returned home to work full-time at Tori Richard, where he's been President and CEO since 2004.
He's one of the lucky ones, he admits. "I had an opportunity to come home to." It's his hope for Holomua to help facilitate the policies that create conditions and opportunities for others to either return home to – or never leave in the first place. The contracting state population is one of the primary social issues bothering him that he feels does not get the attention it deserves. He calls it a byproduct of all the problems facing this state, like the lack of affordable housing, the wage gap, and more.
"I have lived my life in Hawai'i, I love the people here and until you leave, you don't realize how special the people and the place are. The spirit of generosity here helps make this an amazing place to raise a family," Josh says of his love for his home state. It's a place he's chosen to make his life, and he hopes the conditions are right for his children and others to have the opportunities to make a choice to do the same.
Right now, it's not. "Growing up here, I've seen a profound change in the urban core and beyond," he notes of the growing houseless population on O'ahu. He's hoping – no, predicting Holomua will help turn that around, promising, "We take a collaborative, rational, pragmatic approach to bridging the gap between government and private sector."