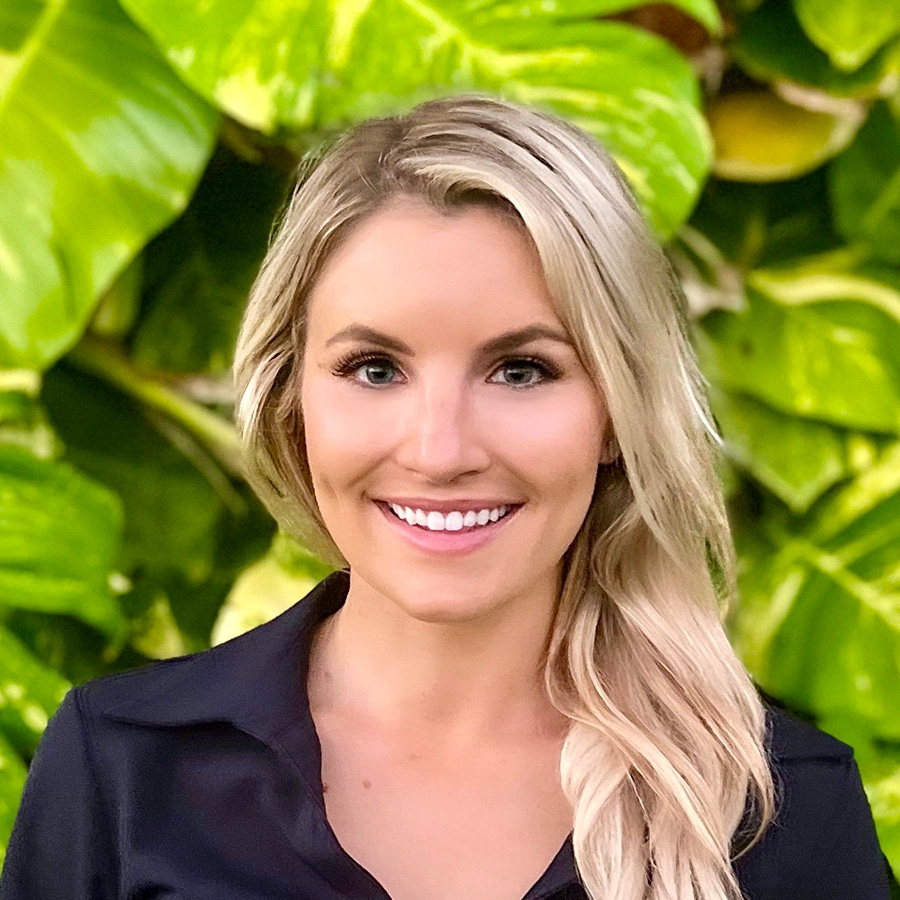 "I've never felt so at home somewhere right away; that sense that your neighbor will look after you. That's something ingrained in me growing up in the Midwest, and it feels the same here in Hawai`i."
Kaeli Flaska has two university degrees in STEM fields, but has the heart of a social worker. The Ohio native explains that her path to nonprofit started with her love for children. "I always wanted to help make a positive impact on youth," Flaska says.
She grew up in a middle-class setting in Cincinnati and understands what it feels like for a family to need to stick to a budget. Part of her choice to attend Iowa State University was that it offered her an athletic scholarship; Flaska played Division I women's soccer. After graduating with a double major in environmental science and biology, she started her first job working for Norwood City School in Ohio, teaching STEM education programs to youth.
While there, she had an 'aha' moment, realizing that for some of these kids, this program would provide one of the main sources of food for the day. She has never forgotten the experience: "devastating," is how she describes the hardest job she's ever had.
It also showed Flaska how education strengthens a community, and the power government and private funding have to improve lives.
Her next job took her to San Diego to work for Biocom California, a non-profit that supports building more middle-income housing due to the unaffordable market in that state. "It's so important for people because it's such a necessity. When families are working multiple jobs, doing the right thing, and still can't afford a basic standard of living- it feels like a failure of our system," she declares.
Flaska found her way to Hawai`i in the summer of 2023, thanks to her fiancé. He's from O`ahu and wanted to move back home. She brought her passion for housing affordability with her. "We want people to stay here, and it seems like more and more people are leaving. My fiancé tells me some of his friends won't even come back because it's just so expensive."
She hopes her work at Holomua Collective will make a difference. Flaska cares about this community– she felt an instant connection to the Island culture. "I've never felt so at home somewhere right away; that sense that your neighbor will look after you. That's something ingrained in me growing up in the Midwest, and it feels the same here in Hawai`i."
The Aloha State has a housing crisis right now; Flaska knows, but chooses to look at it with optimism. "I always like to stay positive, acknowledge the good work that's been done, and then ask, 'OK, how can we make this even better?' We can do this. Let's figure out a solution."